By now you have probably heard of online accounting or cloud accounting and how it can benefit your business, but exactly how much does it cost to use and is it even worth it at all?
When companies are first founded many business owners decide to take their accounts into their own hands. This includes doing all the bookkeeping, payroll and tax returns themselves. This might be a cheaper option than say paying a small business accountant to do the work for you but you could actually be wasting precious time.
Traditional Vs Online

The reason so many new businesses decide to do their own accounts is they think it's much cheaper than hiring a business accountant. In some respects they think they have no other option as they can't afford to pay someone else to do it for them.
While hiring a business accountant physically costs money, imagine all the time you could be saving. If hiring a small business accounting is too expensive for you then don't worry online accounting is considerably cheaper.
The Cost of Online Accounting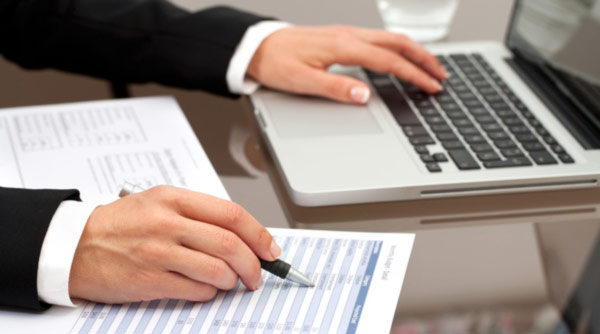 Advancements in technology and computing have revolutionised many industries and accountancy is one of those industries that is seeing the benefits. Online accounting is now a suitable and affordable accounting solution for millions of small businesses.
If you're small business is turning over less than £90,000 a year in revenue then online accounting might be for you. Many accountants offer special packages for small businesses that include the online accounting software, preparation of your annual accounts and payroll management. All of this for only a fraction of the cost of a traditional accountant
The Benefits of Online Accounting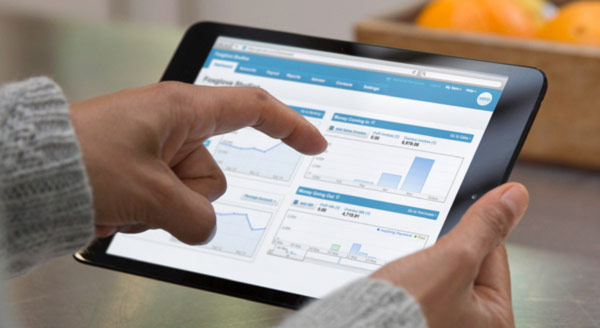 By using the online accounting software you can enter transactions yourself which saves you paying someone else to do it. Once the data has been entered the accountants on the other end can check the data to make sure it's all correct.
Once the data has been entered into the software it can generate a range of reports such as invoice generation which is a great time saver and makes your life easier. The software can be accessed by any mobile device including mobile phone or tablet which means you can basically do your accounts anywhere. The times of slaving away in your office at night are long gone.
The accounts team is always on hand just in case you have any problems entering data or using the software, they'll always be there to help. At the end of every year the team will check all transactions have been entered correctly and will then prepare the annual accounts for you.
The software is also capable of calculating how much income tax you'll need to pay, how much your personal national insurance contributions are and how much the company needs to pay towards employers national insurance.
Online accounting is a great way for small businesses to improve their productivity and reduce the stress of accounts. Once your business has grown considerably it might be time to hire an actually accountant, but until that time online accounting will do just fine.
Start Using Online Accounting Today
Here at CRBH we offer a wide range of accounting solutions for small businesses and start-ups. If you think getting an accountant is too expensive then think again, it could be costing you more than you think by not getting one. Contact us below for more information on how we can help your small business grow into the business of your dreams.